Blister Packaging
QPharm Contract Packaging Blistering Services
Looking For Reliable Contact Blister Packaging Services for Both Canada & USA?
QPharm Contact Packaging holds a Drug Establishment (DIN Products) and Site License (NPN Products) from Health Canada as well as an FDA Food Facility License. QPharm is one of the few Canadian contract packaging companies legally licensed and equipped to blister pack pharmaceutical, OTC and health products for the Canadian and US markets. Solid oral dose products such as tablets, caplets, hard and soft gel capsules are all filled on our two thermo-form blister packaging machines.
Having produced blister products for many of the biggest pharmaceutical companies in the world, QPharm is a qualified and proven outsourcing option for your blister packaging products. With many different in-house tooling options, QPharm may already have the right blister mold for your product.
Call us today at: 1-855-463-PACK or fill out our short contact form below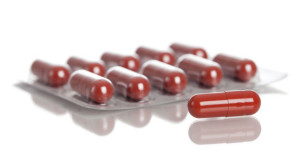 Daily Blister Capacity: Larger Machine: 43,200 – 86,400 / Smaller Machine: 30,600 – 61,200 (output depends on blister size)
Total Daily QPharm Blister Capacity: 73,800 – 147,600 blisters – utilizing both machines
---
PVC & Foil – QPharm supplies all required PVC and foil as well as full colour foil backing printing. Through our suppliers, we offer the following materials : PVC, PVC/PVDC, PVC/PE/PVDC, Aclar, Aclar VA 7300, or, as per your specifications.
Blistering Packaging Features – Full colour logo, lot, and expiry printing on foil backing / Ink-jet coding / Shrink wrapping / Cartoning & leaflet insertion / Promotional / Sample Packaging / Bundling / Customizable Tooling / Cost-effective in-house tooling
Additional Secondary Packaging – QPharm can provide further packaging such as cartoning, leaflet insertion, and shrink wrapping to finalize the packaging of your blister product.
---